Midwest Premier Foods is a collaboration of production and processing creativity with sales experience and ingenuity. We are about innovation and partnership. Our success is driven by unique product lines, a clear vision of custom manufacturing, and a desire to make our customers successful.
Our Custom Processing Facilities
Raw material: Quality information exchange is vital. This information exchange starts with in-bound product, as we confirm with each customer the correct specification of product brought into our facility for manufacturing. We ensure that whatever product is presented to us meets the standards that our customers expect on arrival.
Production yield: Once raw material product has been received and production begins, we aim to achieve the highest yield possible within the specification limits of the product. Detailed yield and cost data is part of every production run. It is with this data that our customers are able to build models for raw material purchase evaluation and finished product cost.
Food Safety: Clearly a priority every day, food safety is ensured from receiving through processing to shipping. We are a USDA-inspected facility and conduct regular quality and safety audits. We are also audited by third party organizations to insure product safety.
Packaging: Packaging detail and quality is of utmost importance and our quality control department continuously monitors to make sure that each and every package is made, boxed, labeled and stacked correctly. We provide numerous customized options for packaging.
Cold Storage: With our processing space located inside a USDA certified freezer, we can bring in raw material, process, freeze, store, temper and ship without ever leaving our building. Our relationship with Ankeny Cold Storage allows for the most efficient solution to production and storage requirements.
Location and shipping: Our location in Ankeny, Iowa (a suburb of Des Moines at the cross roads of interstate I-80 and I-35) is an ideal and efficient location for customers and suppliers, with easy access to a vast majority of the 48 states. Our location can be serviced by many major US packers within two hours.
In a changing market of labeling and branding trends, Midwest Premier Foods has been able to provide branded products that can compete on the level of national brands at a fraction of the cost. Knowledge of raw material and extra care to enhance and upgrade these products has produced results that have allowed us to partner with many retail and foodservice outlets for branded and private-label products.
Some examples of branded product lines are: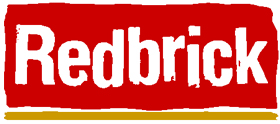 Dedicated to value. If you are looking for a pork product that will compete on the level of national brands at a fraction of the cost, this is the place to start. Our line of Redbrick retail and foodservice items is dedicated to producing consumer and restaurant operator friendly products that will give a great eating experience. Knowledge of raw material and extra care to enhance and upgrade these products has produced results that keep our customers coming back year after year.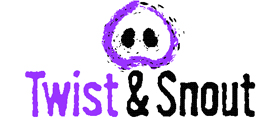 Come and experience some of the most unique, high quality products in the pork industry. T & S is about a partnership with the customer to create and supply only the best. We start with only the highest quality butcher hogs from the Midwest in this program. This high quality raw material is used to create a variety of items for foodservice and retail that exceed the highest standards of our industry.
Please contact us for current pork, beef and poultry product offerings, as well as custom processing opportunities.